Kleinbasel, Basel
Sunday April 13, afternoon
Tour of the Photo exhibition of the Chernobyl nuclear power disaster, followed by lunch, informal discussion and Rhine promenade with members of the Basel Peace Office and Environmental Award laureates participating in the 3rd International Convention of Environmental Laureates.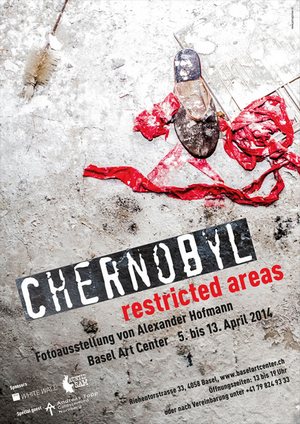 13:00: Photo exhibition of the Chernobyl nuclear power disaster
by Alexander Hofmann
Basel Art Center, Riehentorstrasse 33, Basel
With a special permit I was allowed to visit places that no one had seen since the accident. Secret state buildings, apartments, kindergarten, schools, prisons. It was a shocking, impressive, reflective journey through a radioactive contaminated area, that over the next 3000 years will not be habitable, that cost many people their lives after the accident but also in the years to come.
Discounted group rate 15 CHF (normal entry is 22 CHF)
13:50 Lunch
Merian Spitz Cafe, Rheingasse 2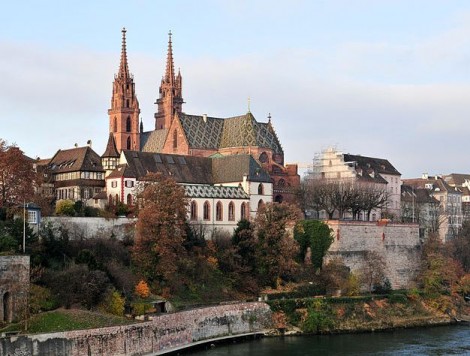 The Munster - Basel Cathedral
15:30. Rhine Promenade, water-powered ferry, Munster
The Kleinbasel Rhine Promenade provides a beautiful pedestrian walk amongst trees, cobblestones and scenic views across the river to the Basel old town and Munster - Basel Cathedral. Take a ride across the river by a water-powered ferry (most ecological). The moderately fast flowing river pushes the ferry across the river with the counter-force of a cable to which the boat is linked. Then visit the Basel Munster, one of the main landmarks and tourist attractions Basell. It adds definition to the cityscape with its red sandstone architecture and coloured roof tiles, its two slim towers and the cross-shaped intersection of the main roof. The Münster is listed as a heritage site of national significance in Switzerland.
RSVP to alyn@pnnd.org or +41 788 912 156